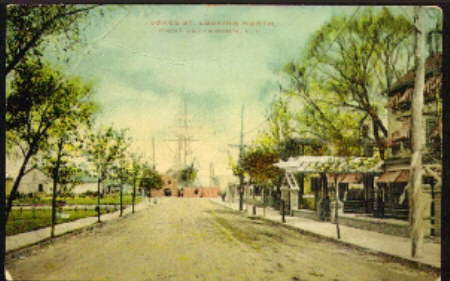 Jones Street, Looking North, Port Jefferson, LI, NY. Postmarked 1908
Masts of tall ship can be seen beyond building at end of road.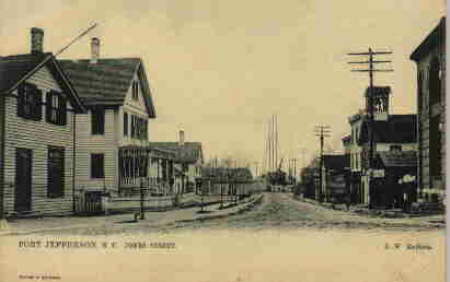 Port Jefferson, LI, NY
This postcard shows Jones Street leading up to the Harbor with a Sailing Vessel in the distance. Jones street is an unpavend road, with houses and a building with bell tower (fire station?) shops and the Post Office
Postcard type designates pre 1905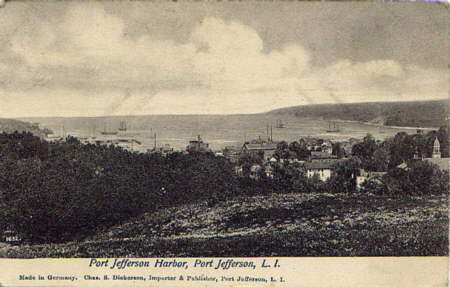 Postmarked 1910 - Port Jefferson Harbor, Port Jefferson, L. I. N.Y.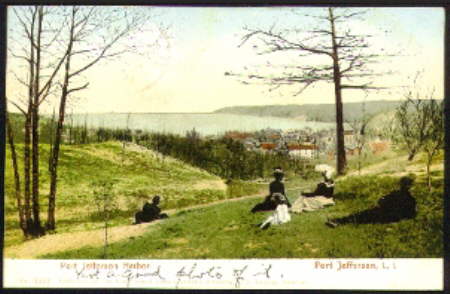 Port Jefferson Harbor, Port Jefferson, LI, NY. Postmarked 1905